Book Guitar Vocal Duo, Gilmore n' Jaz
Gilmore n' Jaz are an easy listening guitar vocal duo. 
They can offer a concert for your party guests or create an outstanding ambience for a wedding, a corporate event or for your restaurant venue.
This versatile jazz guitar group seamlessly play Brazilian Latin and Jazz Blues with a virtuoso originality.
We specialise in our chosen genre of music which is both highly original and tastefully designed to create a blissful, relaxed and chilled out ambience as well as pleasantly surprise you with our specialist 'take' on some classy popular numbers.  
Unlike the many, often far too loud, Jazz Bands/Rock Trio's or Guitar Duos for hire out there today, Gilmore n' Jaz offer you the benefit of many years collective and highly successful experience in live music performance showcasing our best honed musical skills. Plus Gilmore n' Jaz ,unlike many less experienced acts, have the reputation of working with the aim of getting it just right for you. 

Why book Gilmore n' Jaz for your live event?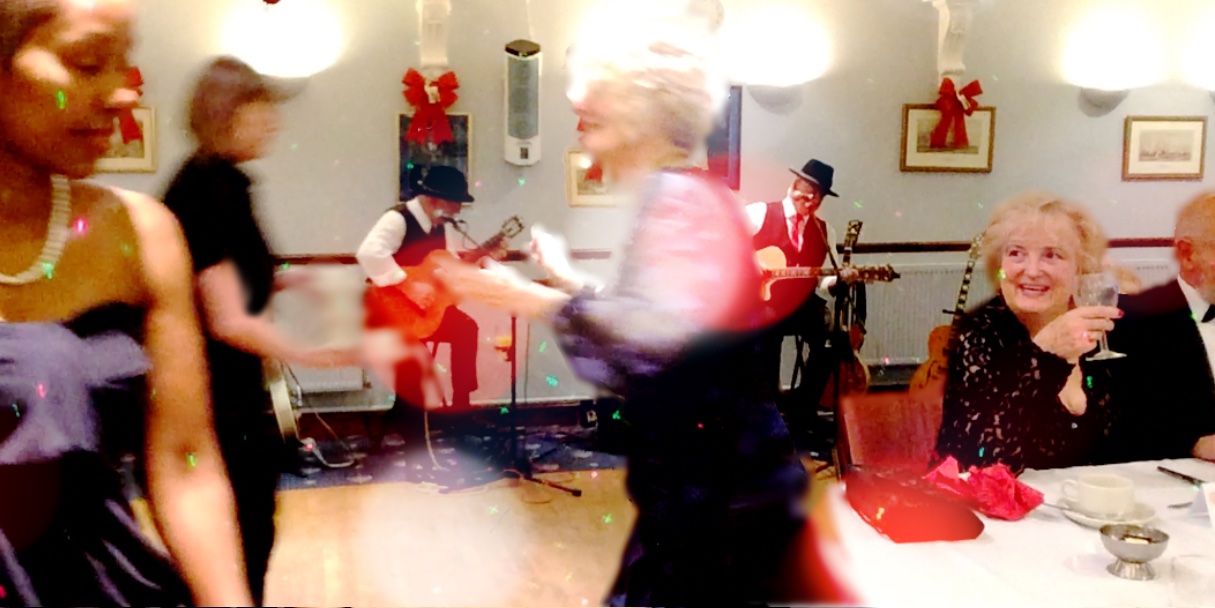 SO, why this particular guitar and vocal duo you may ask?
Well, we don't like to boast of course, but... we are in fact rather proud of the fact that on the smooth jazz circuit where THE  best of vocal guitar duo's around perform, we Gilmore n' Jaz that is,  also enjoy a reputation for being  'perfect gentlemen'.
And it's true, we are.

We want YOUR event, garden party, corporate entertainment, wedding reception or big stage festival, to be just how YOU want it. Yes, that's right YOU and YOUR needs come first. 
Then, at the end of the day when you say to us 'Thank You that was just perfect" we know we have done our job well and enjoyed being at your event/ special occasion performing for you.

So let Gilmore n Jaz  be the guitar duo for hire for your reception or soiree and let us provide that magic atmosphere that makes it all....SO SPECIAL.